Underactuated Robotic Gripper
Motor-Driven Gripper
We have presented an underactuated robot gripper which can grip various objects with retracting motion. The gripping and retracting are performed by a single actuator through a differential mechanism. This motion is automatically switched once the gripper grasps the object, therefore, it does not need any sensor to detect the contact.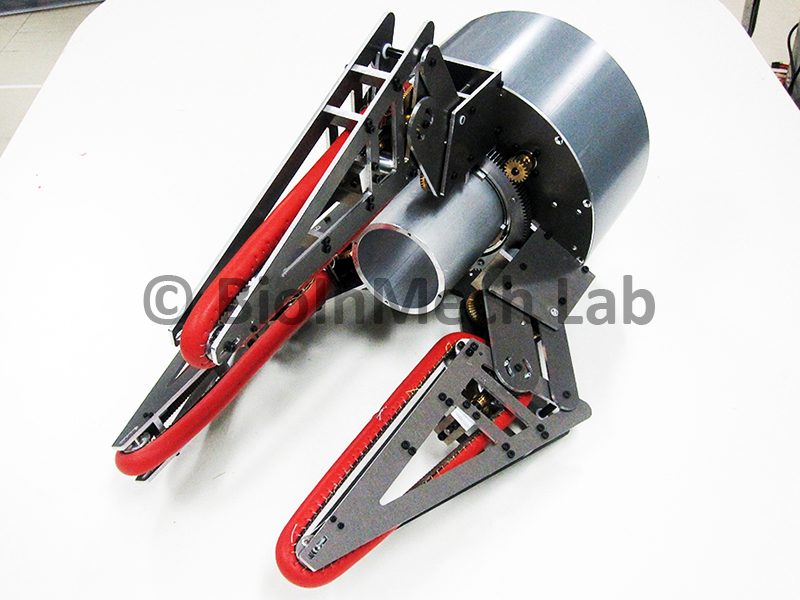 Atsushi Kakogawa, Hiroyuki Nishimura, and Shugen Ma, Underactuated Modular Finger with Pull-in Mechanism for a Robotic Gripper, IEEE International Conference on Robotics and Biomimetics, pp. 556-561, 2016, Qingdao, China
Hiroyuki Nishimura, Atsushi Kakogawa and Shugen Ma, Development of an Underactuated Robot Gripper capable of Retracting Motion, In Proc. IEEE Int. Conf. Robotics and Biomimetics, pp. 2161-2166, 2012
Pneumatic Gripper With Various Valves and Branch Tubes
The above introduced motor-driven gripper with planetary gear reducers can pull-up the object after grasping. However, the object tends to fall when placing because it opens the finger before pushing out the object during the reversed movement. In addition, the closing speed and the picking-up speed of the fingers are slow due to the high reduction gear. To solve these drawbacks, a new pneumatic gripper by combining three valves, a speed control valve, a relief valve, and non-return valves, is proposed. The proposed pneumatic gripper is superior in the sense that it can perform pulling-up after grasping the object and opening the fingers after pushing-out the object.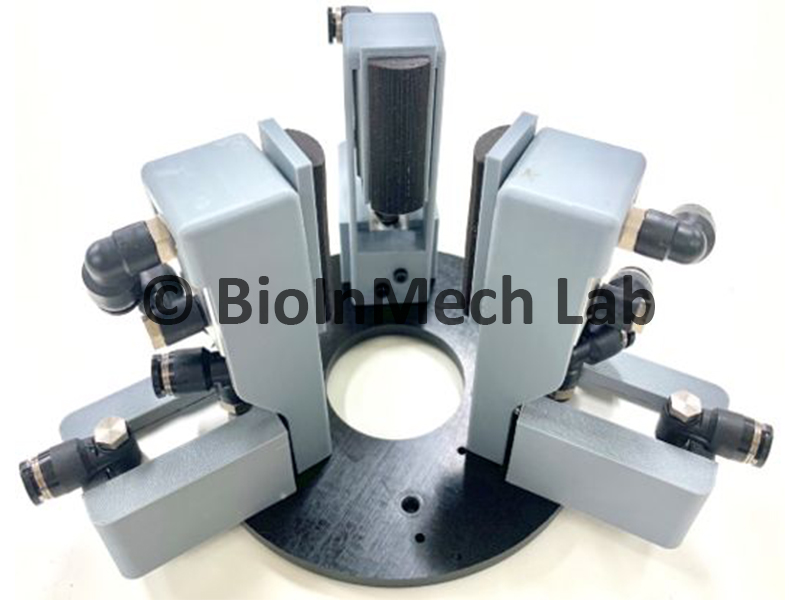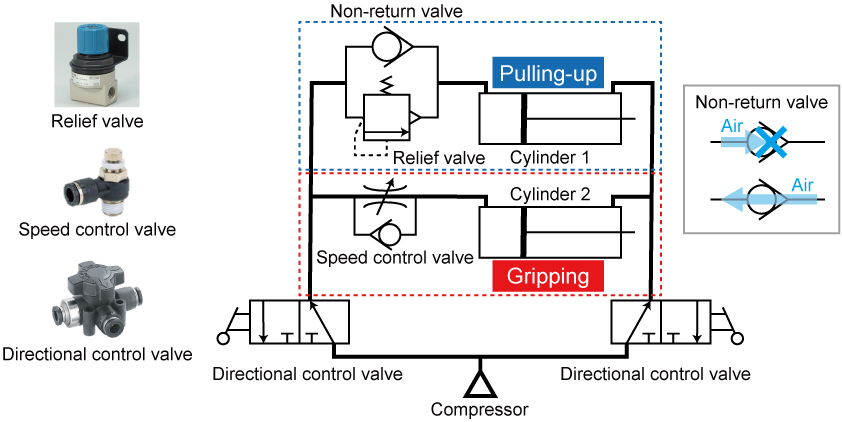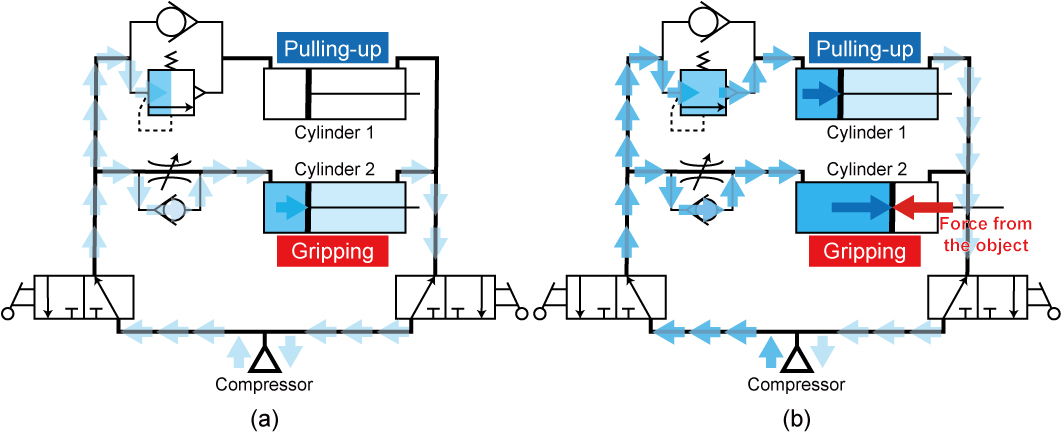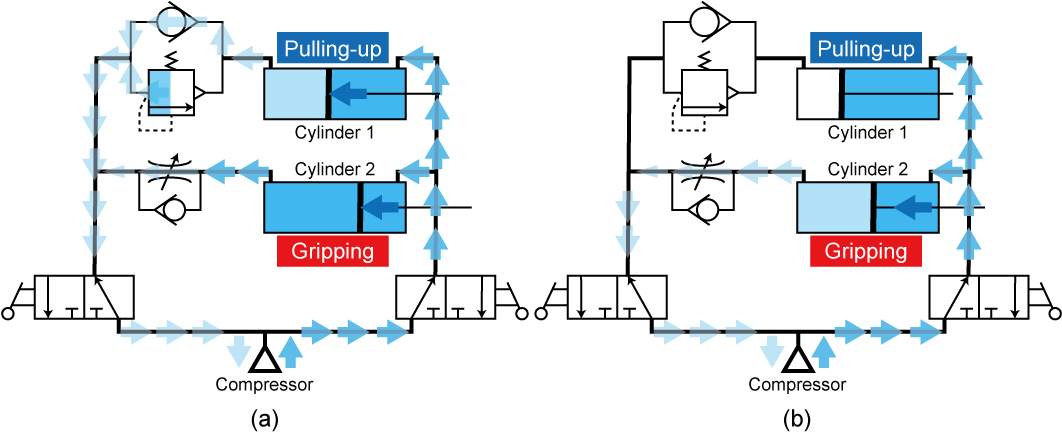 Atsushi Kakogawa, Yuki Kaizu, Shugen Ma, Sensor-less and Control-less Underactuated Grippers with Pull-in Mechanisms for Grasping Various Objects, Frontiers in Robotics and AI, 8, pp. 1-19, 2021, 10.3389/frobt.2021.631242.